TABLE OF CONTENTS:
1. Editorial
2. Staff News
3. Product News
4. Special Feature
5. On a lighter note
1. Editorial
Oooooh  I am so sorry I have been slack and not got a newsletter out for 6 MONTHS!!!  Can you believe that.  Not sure what happened to 2017 but somehow it snuck past me and I didn't notice  (Going to Europe for 6 weeks may have helped that a little lol)
Well we are all in the midst of the mad footy finals with Richmond and Adelaide going head to head in the AFL Grand Final this weekend.  My husband is extremely excited as he is a mad Richmond supporter.   Congratulations to Damien Foy (our warehouse guy) for taking out the title of "Tidal Top Tipper" in our Footy tipping competition.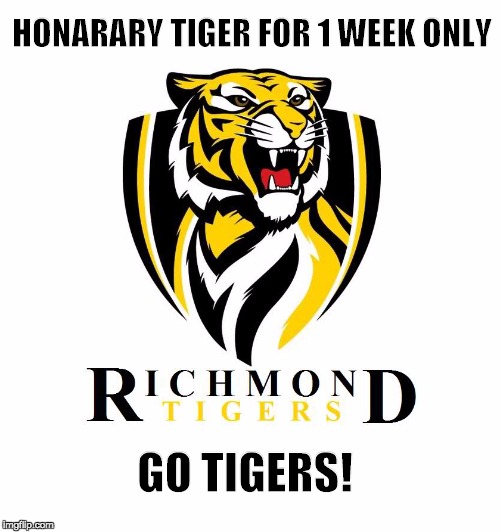 I'm told i picked the wrong code (Sorry Queenslanders, my inner Victorian took over for a bit)  to run the footy tipping competition, so for Next year I will run one for NRL.  I will send an invitation out a little earlier this time and hopefully we can have some fun with it.  With Storms and Cowboys set to tear the house down this weekend, I'm sure there will be a lot of headaches early next week!
So whether you love it or hate it, you certainly can't avoid it, so pour yourself a cold one and enjoy the Footy weekend!
2. Staff News
Last month we said goodbye to Jeremy Jackson who has been our workshop tech for the best part of 7 years.  Jeremy lives on the Sunshine Coast and has left to avoid the awful Bruce Highway argument every morning and night!    Jeremy will keep in touch and will surely do well in whatever he chooses to do in his future, but for every sad farewell, we always have a welcome aboard to counter with.
We welcome Kye McLady as our newest staff member replacing Jeremy as our workshop tech.  Kye comes to us with many years experience in the hydraulic industry and has quickly settled into his new role.
Congratulations to Damo and Anita who welcome their second child together, a baby boy, Cooper,  born 13/5/2017, a little brother for Emmiella who I am sure is spoiling him rotten (even if not sharing her "girl" toys)
As you may be aware, I took my baby girl (who is now 18) to Europe for 6 weeks last month.    In 6 weeks we managed to visit 16 Countries, eat our own body weight in food and take over 6000 photographs!  Suffice to say, we had an amazing time and an experience we will share forever.   Spending Bastille day in Paris and seeing the fireworks at the Eiffel tower was definitely one of the highlights for all of us.
 3.Product News
Sunfab Reviews wanted!!!
For anyone that has purchased a Sunfab Truck Pump or Piston Motor we are looking to include some reviews on our website and would really love for you to write us a review on them (what you used it for, how you found it, how well it suited the purpose and of course if you liked the colour (only kidding on that one)).
If you could email me through a review I would be most grateful and I'll also send you a  little surprise as a Thank You!
We have a very wide range of Motors in stock should anyone be interested. We have many sizes with varying configurations so please let us know what you need and we will send you a detailed quote same day!
Sunfab Motors:
Size
Options
SCM010
 9.6cm3/rev
SAE or ISO
Splined or Keyed
2 Bolt or 4 Bolt
Various Mountings
SCM012
12.6cm3/rev
SCM017
17.0cm3/rev
SCM025
25.4cm3/rev
SCM034
34.2cm3/rev
SCM047
47.1cm3/rev
SCM056
56.7cm3/rev
SCM064
63.5cm3/rev
SCM084
83.6cm3/rev
SCM090
90.7cm3/rev
SCM108
108.0cm3/rev
SCM130
130.0cm3/rev
Sunfab Truck Pumps

Size
Options
SC012
12.6cm3/rev
SAE, ISO or DIN
Splined or Keyed
L or R rotation
SC017
17.0cm3/rev
SC025
25.4cm3/rev
SC034
34.2cm3/rev
SC047
47.1cm3/rev
SC056
56.0cm3/rev
SC064
63.6cm3/rev
SC084
83.6cm3/rev
SC108
108.0cm3/rev
4. Special Feature

Our online store has been up and running for some time now.  I am looking for some adventurous customers to give it a go and help us to launch it as a new platform to purchase through.
It really is very simple to use and can also be used to generate your own quotes.   I have created a video tutorial on how to use the online store, so feel free to view and explore yourself, or alternatively, I would be more than happy to walk you through it.  With modern day technology, I can show you on your own screen whilst never leaving my chair.  Feel free to call me.
 5.  On a lighter note